Excursions in Tula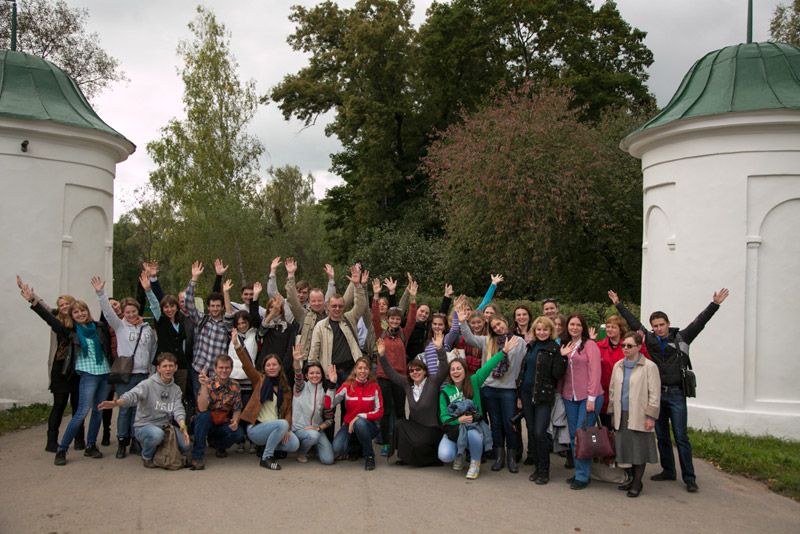 Tula attracts tourists from all over Russia and from abroad. In our minds her name is linked with gunsmiths, the basics of the samovar business, sweet gingerbread and so on. It is the birthplace of the legendary commander of the cruiser "Varyag" V.F. Rudnev, creator of s three-linear rifles S.I. Mosin, and many other famous people around the world. The estate of the great Russian writer L.N. Tolstoy's "Yasnaya Polyana" is also situated here.
THE WAY TO THE HEART OF RUSSIA
Tula has always been closely connected with Moscow. Historically, our inhabitants throughout the centuries of history have protected the heart of Russia from enemies. The museum "Kulikovo pole" - a symbol of the beginning of liberation from the Mongol-Tatar yoke is situated in the Tula region. During the Great Patriotic War the defense of Tula became one of the defining moments in the struggle for Moscow.
Do you want to touch Russian history and traditions? Please, contact us!
Travel agency "Makhaon" offers amazing excursions in Tula and Tula region!
READY PROGRAMS

You can choose a ready-made version of the excursion from the offered on the site. We compose both interesting and convenient routes for our visitors!

INDIVIDUAL PROGRAMS

Especially for you, we will compile the program according to your wishes and possibilities. Visit all the museums that you will like to!

MUSEUMS

Check out the list of museums that you can visit in Tula and the Tula region. Within the city and in the region there are many museums of the most varied themes: thematic, home-museums, manors, mansions, etc.

HOTELS

On our site you can find a list of hotels in Tula. All of them offer comfortable accommodation and a high level of service.
Our managers are always glad to answer any questions you are interested in. Write to us tula-tour@yandex.ru for ordering a tour or getting any other information about excursions in Tula!
Tour programs for groups
Here are a few variants of programs you can book. We also can make an individual program according to your wishes
WEEKEND IN TULA (2 DAYS):

1st day

a group meeting with a guide;
sightseeing tour around the city including visit to the Tula Kremlin;
excursion to the museum "Tula Samovars";
lunch in the city cafe;
visit to the Museum of Arms (the building of the Helmet);
excursion to the museum "Tula Gingerbread" including tasting gingerbreads and drinking tea;
accommodation at the hotel, free time;

2nd day
breakfast in the hotel, exemption of rooms;
moving to Yasnaya Polyana, excursion;
lunch at the Preshpekt cafe in Yasnaya Polyana;
visiting the railway station "Kozlova Zaseka";
departure of the group home.





INTERACTIVE TULA (1 DAY):

a group meeting with a guide;
a sightseeing tour around the city, including a quest through the territory of the Tula Kremlin;
visit to the Museum of Arms:
- original museum exhibits in 3D;
- immersion in the historical era in interactive and play areas;
- multimedia technologies: virtual narrators, electronic description of subjects, "Encyclopedia of weapons", video, computer games and much more;
- unique design of the new permanent exhibition;
- amazing interior and atmosphere of the museum;
lunch in the city cafe;
excursion to the International Gingerbread Museum: a story about the history of gingerbread and their peculiarities, preparation of glaze for work, training in various painting techniques and painting of two gingerbreads, tea-drinking with sweets;
excursion to the museum of entertaining sciences "Experimentoria";
departure of the group home.

YASNAYA POLYANA (1 DAY):

a group meeting with a guide;
moving to Yasnaya Polyana, excursion;
lunch at the Preshpekt cafe in Yasnaya Polyana;
visiting the railway station "Kozlova Zaseka";
visiting the Kochaki necropolis;
departure of the group home.

TASTE OF TULA (1 DAY):

a group meeting with a guide;
sightseeing tour around the city with a visit to the Tula Kremlin;
excursion to the factory where gingerbread is produced;
lunch in the city cafe;
excursion to the Tula Dairy Plant;
departure of the group home.

AT THE TULA SAMOVAR (1 DAY):

a group meeting with a guide;
sightseeing tour around the city including a visit to the Tula Kremlin;
excursion to the museum "Tula Samovars";
lunch in the city cafe;
visit to the Museum of N.I. Beloborodov, the inventor of the Tula Harmonic;
excursion to the museum "Tula Gingerbread" including tasting gingerbreads and drinking tea;
departure of the group home.

TULA, THE CITY OF MASTERS (1 DAY):

a group meeting with a guide;
sightseeing tour around the city including a visit to the Tula Kremlin;
excursion to the museum "Tula Samovars";
lunch in the city cafe;
visit to the Museum of Arms (the building of the Helmet);
excursion to the museum "Tula Gingerbread" including tasting gingerbreads and drinking tea;
departure of the group home.

KULIKOVO POLYE - THE BATTLE FIELD (2 DAYS):

a group meeting with a guide;
sightseeing tour around the city including a visit to the Tula Kremlin;
excursion to the museum "Tula Samovars";
visit to the Museum of Arms (the building of the Helmet);
lunch in the city cafe;
visit to the Museum of N.I. Beloborodov, the inventor of the Tula Harmonic;
excursion to the museum "Tula Gingerbread" including tasting gingerbreads and drinking tea;
accommodation at the hotel, free time;

2nd day
breakfast in the hotel, exemption of rooms;
moving to Kulikovo Polye, excursion;
excursion program " Kulikovo Polye: A VIEW FROM THE XXI CENTURY" with a visit to:
- The historical and ethnographic museum in Epifan, the Museum of Merchant Life, is a farmstead of the late 19th and early 20th centuries: a philistine drawing-room, a small shop with a cellar (an exhibition of tare, measures and weights) with the interactive program "Visiting a merchant Baibakov" including a tea party;
- Memorial complex in Monastyrschino - the legendary burial place of Russian soldiers: the exhibition "Don. The whole history on the banks of one river", the Church of the Nativity of the Blessed Virgin, the Alley of Memory and Unity;
- Memorial on the Red Hill of the Kulikovo Polye - the oldest monument to the military glory of Russia: the column in honor of the Blessed Prince Dmitry Donskoi, the memorial temple of St. Sergius of Radonezh;
- Museum complex "Kulikovo Polye", which is located in the immediate vicinity of the battlefield: the exposition "The Legend of the Battle with Mamay. New perusal";
lunch;
departure of the group home.

THE POWER OF VILLAGE (COUNTRY TOURISM) (2 DAYS):

meeting of the group in Zaoksky district of Tula region;
visit to the Dairy Farm and hippotherapy:
sheep, goats, pigs, donkey and colt, poultry. Lyudmila Presnyakova, the hostess, tells us in detail about all the inhabitants of the farm. You are given treats for animals so that you can feed them yourself. If you want, you can get a master class on milking a cow. Horseback riding passes with the basics of hippotherapy. The whole tour ends with a homemade products tasting;
lunch at the restaurant "Mark and Leo":
Lokavorsky restaurant has a seasonal menu, prepared only from local farm products in the best traditions of Russian cuisine. This is the first restaurant with such a complex concept in Russia. Visiting can become a real gastronomic adventure;
Excursion and tasting at the private brewery of Vitaliy Boltinov "Craft beer and lemonade":
What kind of beer is called kraft, what is it different from and what does it taste like? And yet - how to make home-made lemonade? Excursion and tasting at the private brewery of Vitaliy Boltinov. Since the volume of production is not very large, it is not always possible to find exactly the brewing of beer. But it is obligatory for all guests Vitaly to tell in detail about all the stages, to show - where this happens, and there are always samples for tasting!;
accommodation in the rooms of the complex "Bolotov Dacha" ;
free time;
2nd day
breakfast;
excursion "Visiting to the cheese makers", French cheeses in the Tula outback:
the story of the preparation of cheeses on French recipes and cheese in general, as well as delicious homemade tasting.
All children have a welcome mug of milk!
lunch at the restaurant "Mark and Leo";
Master class on bread baking:
under the guidance of the farmer Yevgenia Lomonosova you will learn what is leaven with yeast or without it, how to work with it, and, of course, bake your own warm loaf of bread!
After the master class, we traditionally arrange a tea party.
departure of the group home.

TULA TALENTS (1 DAY):

excursion to the Museum of N.I. Beloborodov, the inventor of the Tula Harmonic;
excursion to the Historical and Memorial Museum of the Demidovs – a famous dynasty of Tula armourers;
excursion to the Tula Regional Art Museum.

TOUR FOR PENSIONERS "PEACE OF MIND IN TULA" (1 DAY):

a group meeting with a guide;
sightseeing tour around the city including visit to the Tula Kremlin;
excursion to the museum "Tula Samovars";
lunch in the city cafe;
visit to the Museum of N.I.Beloborodov, the inventor of the Tula Harmonic;
excursion to the museum "Tula Gingerbread" including tasting gingerbreads and drinking tea;
departure of the group home.

THE PLACES OF GREAT PEOPLE 1 (L.TOLSTOY, V.POLENOV) (2 DAYS):

a group meeting with a guide;
sightseeing tour around the city including a visit to the Tula Kremlin;
moving to Yasnaya Polyana, excursion;
lunch at the Preshpekt cafe in Yasnaya Polyana;
visiting the railway station "Kozlova Zaseka";
visiting the Kochaki necropolis;
accommodation in a hotel in Tula;
free time;

2nd day
breakfast in the hotel, exemption of rooms;
moving to Polenovo:
visiting the Museum-estate of V.D. Polenov:
"The Big House", "Admiralty" - a former boat house built according to the project of V.D. Polenov ("Diorama", exhibition);
lunch in the cafe;
departure of the group home.
Calculate the cost of the tour

THE PLACES OF GREAT PEOPLE 2 (L.TOLSTOY, V.POLENOV, M.TSVETAEVA) (2 DAYS):

a group meeting with a guide;
sightseeing tour around the city including a visit to the Tula Kremlin;
moving to Yasnaya Polyana, excursion;
lunch at the Preshpekt cafe in Yasnaya Polyana;
visiting the railway station "Kozlova Zaseka";
visiting the Kochaki necropolis;
accommodation in a hotel in Tula;
free time;

2nd day
breakfast in the hotel, exemption of rooms;
moving to Tarusa, visiting the Tsvetaeva House-Museum in Tarusa;
boarding on a boat, river cruise along the Oka River (30-40 min.);
visiting the Museum-estate of V.D. Polenov:
"The Big House", "Admiralty" - a former boat house built according to the project of V.D. Polenov ("Diorama", exhibition).
lunch in the cafe;
departure of the group home.

TULA FOR CHILDREN I (2 DAYS):

a group meeting with a guide;
a sightseeing tour around the city with a visit to the Tula Kremlin including a quest through the territory of the Tula Kremlin "The Lord of the Kremlin";
visit to the Museum of Arms + interactive program;
"Tula Antiquities" museum (+ interactive program "1 day in the Russian hut");
exposition "Old Tula pharmacy" + master class for making perfumes or creating your own "space" picture with the image of eclipse. The session includes drawing in ultraviolet;
accommodation in a hotel in Tula, free time;

2nd day
breakfast in the hotel, exemption of rooms;
excursion to the "Yasnaya Polyana" factory + tasting Tula gingerbread;
lunch;
visit to the Folk Arts Center + master class "Blacksmith's Village";
departure of the group home.

TULA FOR CHILDREN II (2 DAYS):

a group meeting with a guide;
a sightseeing tour around the city with a visit to the Tula Kremlin including a quest through the territory of the Tula Kremlin "The Lord of the Kremlin";
visit to the Museum of Arms + interactive program;
lunch;
visit to the International Gingerbread House Museum + a master class for making a gingerbread;
exposition "Old Tula pharmacy" + master class for making perfumes or creating your own "space" picture with the image of eclipse. The session includes drawing in ultraviolet;
accommodation in a hotel in Tula, free time;
2nd day
breakfast in the hotel, exemption of rooms;
moving to Yasnaya Polyana, excursion to Yasnaya Polyana, quest "Secret of the Green Wand" + gatherings in the Russian hut with tea drinking. Master class "Amusing Craft" (making traditional Russian dolls, sculpting toys from clay);
lunch at the Preshpekt cafe in Yasnaya Polyana;
visiting the railway station "Kozlova Zaseka";
"Tula Antiquities" museum (+ interactive program "1 day in the Russian hut");
departure of the group home.

THE POWER OF THE ORTHODOX CHRISTIANITY IN TULA (1 DAY):

a group meeting with a guide;
Temple of St. Vladimir Equal-to-the-Apostles;
All-Saints Cathedral;
Tula necropolis;
Assumption Cathedral of the Tula Kremlin;
The Church of the Annunciation of the Blessed Virgin Mary (Tula);
Church of Alexander Nevsky;
Church of the Twelve Apostles.

THE TASTES HISTORY (1 DAY):
excursion to the Factory-Museum "House of Traditions" (Belev pastilla) with master class;
excursion to the Confectionery Factory "Yasnaya Polyana" (Tula).
Calculate the cost of the tour

THE TASTES HISTORY (1 DAY):

excursion to the Factory-Museum "House of Traditions" (Belev pastilla) with master class;
excursion to the Confectionery Factory "Yasnaya Polyana" (Tula).

THE WAY OF ARTS (2 DAYS):

a group meeting with a guide;
sightseeing tour around the city including visit to the Tula Kremlin;
excursion to the museum of P.Krylov (the museum is dedicated to the life and work of the Russian artist Porfiry Krylov);
lunch in the city cafe;
excursion to the Tula Regional Art Museum;
excursion to the multimedia exhibition "From Monet to Malevich: Great Modernists";
accommodation in a hotel in Tula;
free time;
2nd day
breakfast in the hotel, exemption of rooms;
moving to Polenovo:
visiting the Museum-estate of V.D.Polenov:
"The Big House", "Admiralty" - a former boat house built according to the project of V.D. Polenov ("Diorama", exhibition).
lunch in the cafe;
departure of the group home;